Commercial Moves Don't Have To Be Difficult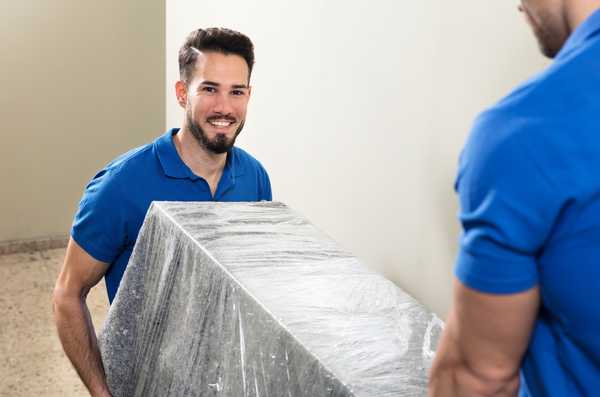 Christian Brothers Moving and Storage provides professional commercial moving services for both local and long distance moves. Whether you are uprooting your entire company or only moving a small office, Christian Brothers will provide a seamless transition from point A to point B.
The reason we have been so successful throughout the state of Colorado for the past 10 years is because we take the time to provide a customized move to meet your exact needs. You will be provided with a relocation specialist who will ensure that every detail of your move is ironed out. From the time you want us to arrive, to the padding and protecting of each piece, to the exact date and time that you would like your pieces delivered, we will have you covered. We understand that when a company is moving they need it to be quick and efficient so that you are able to be fully operational in a timely manner. We will ensure that your entire office is moved in and set up by the date and time you requested.
We are a fully licensed and insured company. Every mover is an employee of Christian Brothers. We do not use day laborers or temp hires. Each one has successfully completed our training program and has years of experience in the moving industry. With Christian Brothers we want you to know that your belongings are in the right hands.
The services we provide:
Hassle-Free Estimates

Give us a call and we will either set you up with an appointment to provide you with a free in person estimate or if you'd like an estimate immediately we are able to provide you with a free estimate over the phone.

Full Packing Services

Whether you need only a few remaining items packed or if you need us to pack the entire office, our experienced packers will successfully get the job done.

Assembling and Disassembling of All Furniture

Taking apart and putting back together various pieces of furniture can be quite a hassle and very time consuming. With Christian Brothers we will come in and disassemble any piece necessary and then properly reassemble it in the new building so that your space will be ready to utilize the second we complete your move.

Padding and protecting each piece

Each piece will be properly protected before being loaded onto our trucks in order to avoid any damage.

Customer Service

Our staff of friendly customer service representatives are always ready to answer any moving-related questions you may have or find a solution to any problem that may arise.
Your personal relocation specialist will be aware of every step in the process of your move and will ensure a seamless transition.

Storage

If you have not yet found the perfect space to move into, or if your new space will not be available we can easily provide you with short-term or long-term storage. And if our facilities are not in the location you'd prefer, then we can contact one of the many storage facilities that we have partnered with to get you the best available rate in the location that you need.