Piano Movers Are A Rare But Vital Necessity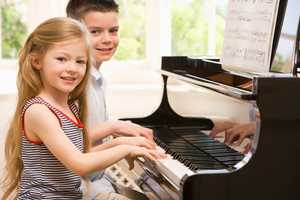 Out of all the moving tasks that are out there, few are as dreaded, as complex, and as difficult as the piano move. A piano is a beautiful instrument, and many of them are almost like works of art that can generate magnificent music as well. They're large, bulky, and very heavy. Those three qualities make them one of the most difficult things to move imaginable. And while moving a piano is something that only comes up on occasion, those occasions can be incredibly challenging. Here at Christian Brothers Moving and Storage, a piano move is just another day on the job.
Our professional moving team has all of the experience and tools needed to handle moving the largest, heaviest objects – like pianos. And while we're equally skilled at small, basic moves, we pride ourselves on providing our customers with total satisfaction when moving pianos.
Our movers understand that pianos are delicate, expensive investments and that many of them will have sentimental value that can't be priced. Moving it properly is important in order to avoid damaging it in any way, and far too often someone attempts to move their piano on their own only to destroy or damage it. Our team treats your pianos with the kind of care that they deserve. They can disassemble as needed in order to remove the piano from the building, or moving the entire unit if possible.
Different pianos require different types of moves. But no matter the type of piano, our professional moving team can make it an easy process to complete your move.
We'll help with all of your moving needs, and if you need us to we will handle your entire move from beginning to end – even the packing. Here at Christian Brothers Moving and Storage, our piano moving team can take care of the hard work and let you rest easy knowing that your instrument is in good hands.