Packing Services Make Any Move Easier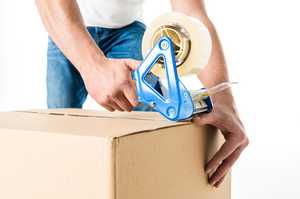 When you're planning a move, you've got plenty to deal with. Things like turning on the electricity and other utilities at your new home, changing your address on your various accounts, and much more all have to be dealt with – and that's before you start the process of heavy lifting, loading, and unloading. But what about packing? It's actually one of the most tedious and time consuming processes in the entire move, and when done incorrectly it can also cause significant problems to occur.
Everything from lost boxes to damaged belongings could present themselves when you pack improperly, and that's why it's so important that you take the time to do it right. Or better yet, let the pros handle it. Here at Christian Brothers Moving and Storage, we're more than happy to help with the process of moving to a new home, but that also goes beyond just loading and moving your heavy items. We'll also help with the packing process – or take care of it for you so you don't have to lift a finger.
There are two primary aspects of proper packing, and our team focuses on them both. Those two aspects are:
Proper packing – The manner in which your items are packed is vital for their safety and for the reduction of boxes during your move. Our team has years of packing experience and will pack all of your items in a manner that keeps them safe and ensures that your move is as fast and fluid as possible.
Tracking – Once your items are packed and the move begins, it's important that they all make it to their destination.
Moving has its fair share of tasks, and while most people are focused on the heavy lifting of large items or keeping heirlooms safe, the fact is that just packing up your smaller items can be a challenge as well. In order to keep it moving forward quickly and smoothly, you may need the help of the pros. Our team of professional packers are ready to help make your move the best experience it can possibly be and to help you avoid as much frustration and stress as possible. Contact us today to find out more about how our professionals can help make your move a fast and easy one.