Interstate Movers Simplify Your Life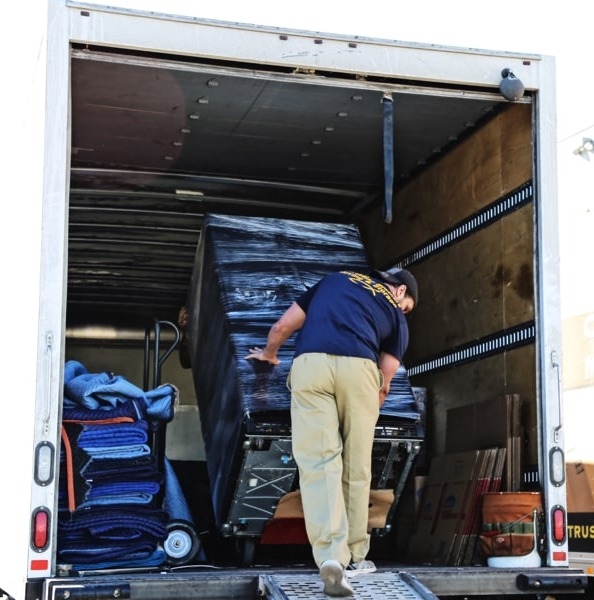 Moving is something that we'll all likely do at least once or twice in our lives, and some of us will face moving far more frequently than others. But no matter how often it takes place, moving can be stressful. It's a job, and comes with its fair share of hassles, frustrations, and headaches. And when you're moving long distances, those challenges can become even more profound.
Long distance interstate moves can come with logistical issues and numerous challenges that simply aren't present during short-distance, local moves. From making sure that everything is packed properly to figuring out how to transport it and beyond, interstate moving is something you shouldn't have to deal with on your own.
That's why Christian Brothers Moving and Storage takes so much pride in providing the kind of help that other companies can't offer. Our team is made up of highly professional, highly experienced movers who have spent years working with all types of moves, and we stand apart from van lines in some notable ways:
We offer incentives to our employees to ensure they're motivated to get the job done
We don't just hire anyone – all of our workers are experienced and competent
Our vehicles will be tailored to suit your moving needs
We work to keep costs as low as possible for our clients
Your truck won't be shared with other customers
Your belongings will remain on the same truck for the duration of the move
Your belongings will be delivered on the date and time of your choosing
No hidden fees
In short, our team of experienced movers can handle the entire process for you. We can begin by packing all of your items and make a full list of all boxes and items, loading trucks, driving them to your new location, and unpacking them. And we do it all while you focus on other aspects of your move.
That point is the most important. When you move, especially across state lines, you'll have a tremendous amount of things to deal with including turning on utilities, updating contact info, adjusting children to their new school, and more. With our team handling your move, you can focus on these things while we take care of the heavy lifting. It takes the stress and confusion off your shoulders. It may not make it completely enjoyable in every way, but we can certainly help improve the experience.
And since our team of experienced interstate movers is fully licensed and insured, you don't have to worry at any stage of the process. Your belongings are fully protected, and your stress levels stay as low as possible.
We offer a wide variety of moving services to help with your interstate move, from the individual a la carte services, such as packing and moving, to full-service packages that will turn this ordinarily stressful and nerve wrecking event into something that is less of a stressor and more a point of excitement. Whatever level of help and involvement you need, we have the option for you. We welcome you to explore all the moving services that we have available, because it's important to us to provide you with exactly what you need to simplify your big, complicated move. So whether you need just a truck and a couple of people to help unload some boxes, or you are a busy professional who needs the whole moving package, you can count on our friendly and professional staff to help you make your move go as smoothly as possible.

Auto Transport
We have utilized the top two auto transport companies in the country. They are always reliable and safe, they will deliver your vehicle almost as fast as we deliver your furniture. It is a door to door delivery service. Just give us a call and we will help coordinate the transportation of your vehicle with your long-distance move.